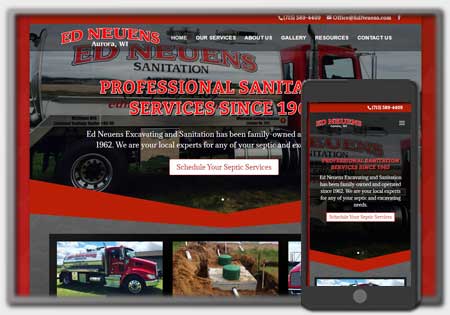 Ed Neuens has been in business since 1962. They had a website but was very outdated and they also needed to find a trustworthy web hosting partner.
We were happy to provide a solution to all their needs, and the end result is a great website promoting their services and combined with our popular Website Care Services plans, their website will be secure and run optimum for the foreseeable future.
You can learn more about their new website here: https://edneuens.com/
Northwoods Web Designs provides all the services needed to give new businesses, or non-profits the online presence they need with a website design that effectively showcases products or services they have to offer.
Services provided by northwoodswebdesigns.com: Web Design, Web Hosting, Web Care Plan Services, Domain Name Services, Responsive Web Development, SSL Certificate Services & Ongoing Maintenance & Support