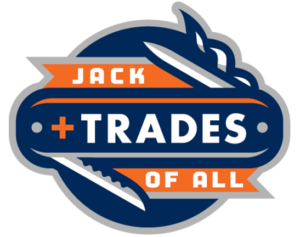 Are you in need of a handyman? Nathan at A Jack of All Trades was great to work with while getting their new website up and running.
They provide many handyman services, check out the site for more information.
As with many businesses, they wanted a dependable company to handle all their website related services so they signed up with our popular Website Care Services plans to meet their needs and assure their critical online presence is in good hands for years to come.
You can learn more about their new website here: https://jackofalltradeswisconsin.com/
Northwoods Web Designs provides all the services needed to give new businesses, or non-profits the online presence they need with a website design that effectively showcases products or services they have to offer.
Services provided by www.northwoodswebdesigns.com: Web Design, Logo Design, Web Hosting, Domain Name Services, SEO, Website Maintenance & Security, Professional Domain Email Services