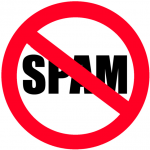 Hopefully you find this post (from search of "who called me 206 400 9013 or other dozen of numbers" before you fall victim to the scam.
UPDATED Mar/2019:
Thanks to fellow readers, here are other numbers they are also using that you should block:
202-602-6024
202-697-7183
202-697-9244
202-869-5942
202-858-7484
202-886-0575
202-991-2840
202-996-5017
202-996-5783
206-401-0746
213-596-3261
224-214-0870
253-802-0612
315-367-4271
360-680-1239
404-437-6424
425-320-0582
469-206-4346
478-246-0507
503-660-3823
509-591-4607
613-707-6435
618-767-9713
646-506-9909
701-353-7157
707-302-8710
760-314-6838
786-629-9095
844-762-6195
866-978-5964
877-571-0197
910-427-1341
916-347-7984
Not too often we get calls this bad to our business number leaving full voicemail scare tactic message to truly display what type of scum live out there.
So they get to be publicly humiliated by a certified security specialist. Below is the full voicemail left.
Guarding a tax fraud against your name ignoring this will be an intentional attempt to avoid initial appearance before a magistrate judge or a grand jury for a federal criminal offense, so before this matter goes to the federal claims court house or before you get arrested so call us back our number on 206-400 9013 again. The number is 206 400 9013 hope to hear from you soon before the charges are pressed against you. Thank you.
Don't fall for this type of scam/phishing attempt. It has two features that every 100% scam or phishing attempt have in common.
It provides little information about you while including a whole bunch of scare tactics (you will face a judge)
You must act now, or have little to no time left to respond.
So if you landed on this page based on a similar call let us know, and if it was from a different number then listed above.
View others that made it to the Spam Hall Of Shame. And let us know if you received the similar email or call like stated above.