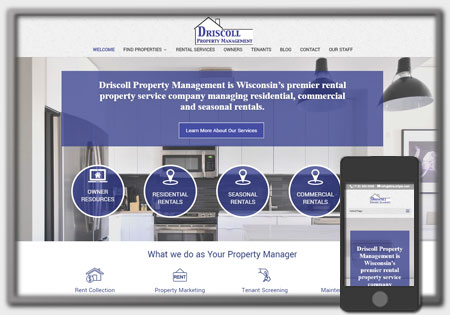 It was a pleasure working with the team at Driscoll Property Management on launching there new website. They provide property management for residential, commercial and seasonal rentals.
The websites is designed with both renters and owners in mind.
The website was developed to leverage many features of their own rental management tool system they use. The integration provides the ability to receive online applications and respond quicker to those submitting applications. It also provides new owner and tenant portals to improve customer satisfaction.   
Northwoods Web Designs provides all the services needed to give new businesses the online presence they need with a website design that effectively showcases products or services they have to offer.
View their new website ( https://driscollpm.com) to learn more about the products offered. Who knows, it may be just what you been looking for.
Services provided by northwoodswebdesigns.com:  Web Design, Web Hosting, , Web Security+Maintenance, Responsive Web Development