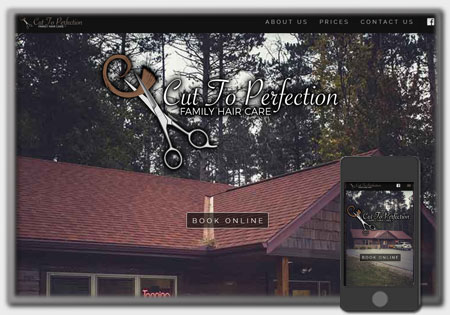 After there old web hosting provider closed shop, they were in need of web hosting and designing services.
Northwoods Web Designs was happy to provide both services to assure there web presence is strong.
Welcome Cut To Perfection to he NWD Family. You can visit and book your next family hair care services online at http://cuttoperfection.net.
Northwoods Web Designs provides all the services needed to give new businesses the online presence they need with a website design that effectively showcases products or services they have to offer.
Services provided by northwoodswebdesigns.com:  Web Design, Web Hosting, Web Care Plan, Responsive Web Development