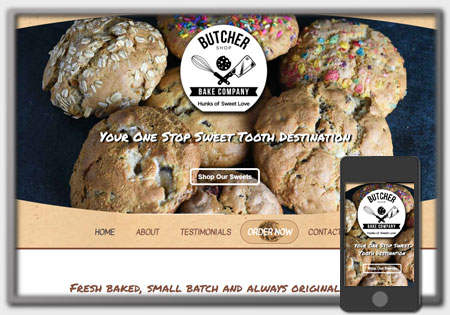 It was a pleasure working with Dustin on building his kickazz website for his amazing baking skills.
The websites purpose is to showcase the talent behind the scenes, the amazing baked sweets  and provide an easy way for purchases to be made online and delivered fresh every Monday. A subscription option is also offered.
Take a moment and check out the new website at https://butchershopbakecompany.com. View their new website to learn more about the amazing custom baked cookies offered. Who knows, it may be just what you been looking for to fill your craving.
Northwoods Web Designs provides all the services needed to give new businesses the online presence they need with a website design that effectively showcases products or services they have to offer.
Services provided by northwoodswebdesigns.com:  Web Design, Web Hosting, Web Care Plan, Responsive Web Development