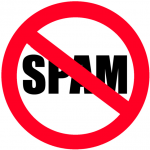 Hopefully you find this post (from search of "what number is 818-639-8611" before you fall victim to the scam. Its common to get fake form information sent to us, but generally they don't use the same email address over and over.
This is a scam to try to get you to call the number, because if you do, you will be billed for calling it and the scammer makes money.




So if you happen to receive a similar email or message from your contact from like displayed below and happen to come across this page; go ahead and delete the message and hit the like button below if this helped.
From: Joshua <jco2661326@gmail.com>
Subject: Web Plans Question

Message Body:
First Name: Joshua
Last name: Co
Phone: 818-639-8611
Email: jco2661326@gmail.com

Message:
Hi I was interested in speaking with you, can you call me when you get a chance? If I'm in work and unavailable to speak, just text message me at 818-639-8611 and I will get back to you. Thanks

Joshua
Don't fall for this type of fake spam attempt at getting this message.
So if you landed on this page based on a similar message or slightly different let us know. If we helped in anyway let us know as well.
View others that made it to the Spam Hall Of Shame. And let us know if you received the similar email or call like stated above.