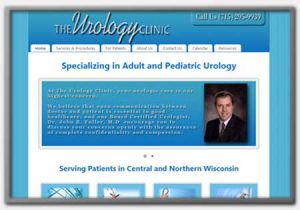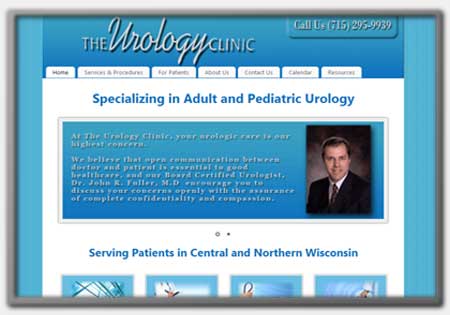 Having a professional looking and functional website is a goal for many small business owners and this was no exception.
It is even more important when you are in the healthcare industry serving patient needs. It was great working with The Urology Clinic staff of Stevens Point in establishing their online presence.
The goal was to tell the story of the services they offer and provide a easy way for patients to keep in touch.
Site: www.theurologyclinic.org
Services Provided by www.northwoodswebdesigns.com:Web Design, Content Management System (CMS), Web Hosting, Search Engine Optimization, Calendar of Events, Contact Form, Graphic Design