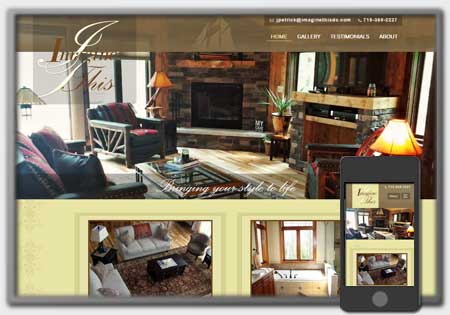 If you ever are need of some inspiration for interior or exterior design services, you should check out Imagine This Design Consulting's new website we completed recently.
The new website includes an area to showcase her portfolio of work and testimonials. Both which highlight the great work Jean and her business can provide.
You can view the new website (https://imaginethisdc.com ) to view the photo gallery and see some of the great interior and exterior design work she has done thus far.
Northwoods Web Designs provides all the services needed to give businesses the online presence they need with a website design that effectively showcases products or services they have to offer.
Services provided by northwoodswebdesigns.com:  Web Design, Social Media Integration, Web Hosting, Web Security+Maintenance, Responsive Web Development