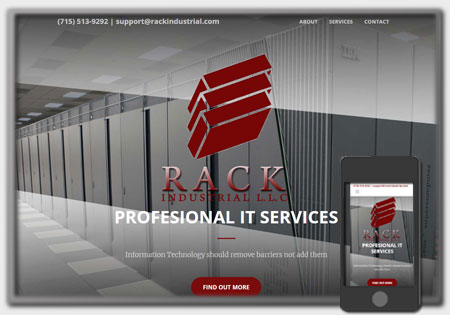 Rack Industrial provides a plethora of IT Solutions to small and mid-size businesses in the central Wisconsin area.
***Update Website was refreshed and now fully responsive in 2019***
An online presence was needed to have visibility on the web and to make it easy for current and potential customers to see what Rack Industrial L.L.C. offers and how they can help their business succeed. An information request form was also integrated to make it easy to inquiry about services offered.
Site: www.rackindustrial.com
Services provided by www.northwoodswebdesigns.com: Web Design, Hosting, Graphic Design, Content Writing